Lost And Damned Seagulls Map
Over the past 12-18 hours, myself and DuffMan have been searching all over Liberty City for the 50 hidden seagulls which you need to destroy for 100% completion. Finally, at around 5 AM in the morning, with help from DuffMan, Pieface, ThePaleOgre, mjw911 and statiC Cero, plus Seagull searchers from all over the net, I have been able to destroy them all.

As usual, I've taken a high definition screenshot of each location, and added them onto a clickable map of the city.

We will be updating this map tomorrow with text descriptions of each of the seagull locations. Please feel free to link to this map on other websites or forums, and spread the word.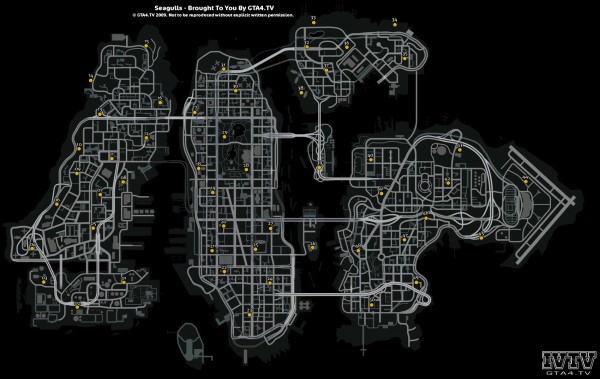 Enjoy...
Article Comments
---
---
---
---
---
---
---
---
---